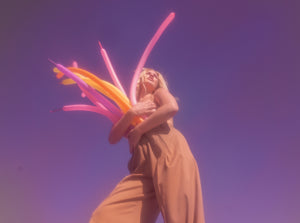 Hi, we're Nakey.
We started Nakey to challenge conventional standards of beauty and sex, and to create new products and have new conversations for a changing world.
Try our products. Share our products.
We need you to help us on our mission to turn the dial on the sex aisle.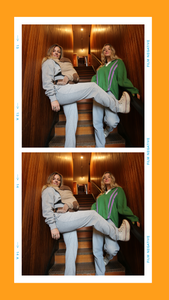 Our Story
We were born in 80's, back in the day of "traditional" gender roles and sex was still taboo. But we aren't traditional. We talk about sex, a lot.

On a trip to Cuba, we were doing what we always did, talking about sex. More specifically, we were talking about our vaginas.

Cuba was hot. We were riding on leather seats of vintage cars all day and tearing up the salsa floors all night and, to be blunt, we needed some relief for down there. So, right then and there we invented a product to solve our chafed, hot vaginas. We called it a Muff Masque, a cooling, healing sheet mask for your vulva.

When we got home, we researched and developed Muff Masque and later started our company, Nakey, to fill a gap in the market. The world had changed. It wasn't the 80's anymore. Sexual freedom was being seen as a basic human right. There were public discussions about gender and sex, that society wasn't having before. But there still weren't products for this new reality. So Nakey became a platform for new products and new conversations to reflect our new world.
xx,
Shawna & Hannah, Co-founders